Upcoming Class
2018
The Embodied Fool
A Tarot Adventure Through The Tree of Life



Eva Rider MA, Mft &
Dr. Ginger Swanson
August 10 to 12th in Santa Barbara
Register Now!
Registration at http://www.asarumretreats.com/the-embodied-fool-a-tarot-adventure
"If the Fool would persist in his folly, he would become wise" – William Blake
Dr. Ginger Swanson and tarot expert, Eva Rider MA, will be your guides throughout this unique three-day indoor and outdoor adventure on a private, beautiful, and sacred 18-acre estate in Santa Barbara, California!
We'll search for ourselves in the maze of life and find ourselves on the stage of life!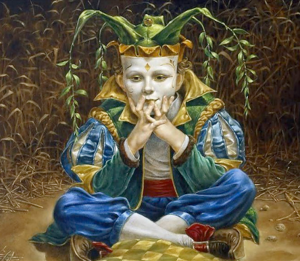 Why is Tarot relevant?
The Embodied FooL is an introductory experiential weekend exploration into the wisdom of the Tarot as a guide to life. This profound system of Archetypal images explored through the map of the Hermetic Tree of Life reveals deep secrets and guidance in the soul's initiatory pathways to meaning and wholeness.
To Register and for Details:
Go to: http://www.asarumretreats.com/the-embodied-fool-a-tarot-adventure
Contact Ginger Swanson at DrGingerSwanson@gmail.com or 805.886.4716
or Eva Rider at evarider@reclaimingsoul.com or 831.427.9108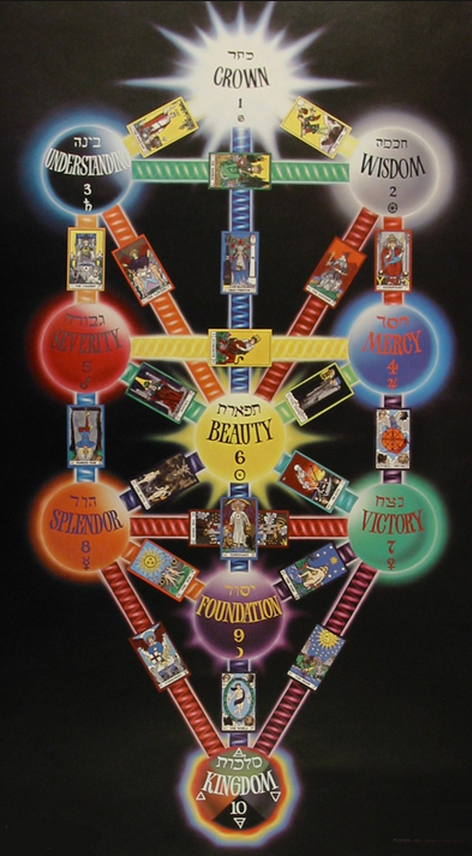 ** PAST WORKSHOPS **

The Mystic Fool
Unveiling Masks & Mirrors of the SELF in Tarot
10-Module Online Transformational Course
Webinar October 1st at 1:30 PT
Registration at www.Depth Psychology Alliance.com
The right way to wholeness is made up of…fateful detours and wrong turnings. It is a longissima via, not straight but snakelike, a path that unites the opposites in the manner of the guiding caduceus, a path whose labryrinthine twists and turns are not lacking in terrors.
– CG Jung, Psychology and Alchemy
Join Eva Rider, MA, LMFT, for a 10-module transformational journey through the Tarot
Why is Tarot relevant?
The Tree of Life, mapped with Tarot, offers a mandala for the soul's journey to consciousness.
The Archetypal Images of the Tarot's Major Arcana serve as a guide through the alchemical changes that initiate us to reclaiming the Self. In a time of vast planetary changes, polarities, transitions, quickening and metamorphosis, it's easy to find ourselves caught in grief, fear and despair.
We are on a journey of initiation to learn to inhabit our role as creator, mediator and steward of the gods. Through close examination of the Major Arcana of the Tarot, we find that ancient archetypal pathways reveal the masks and mirrors of ourselves and the initiations we undergo on our path to consciousness.
The Ancient Hermetic Tree of Life serves as a ladder for the archetypal Fool's return journey to source along the winding Serpent Path.The initiatory paths of the 22 tarot cards of the Major Arcana symbolize and embody the masks we wear and the mirrors we encounter as we face shadows in our evolving selves.
The Fool is an apt symbol of the journeying Self in each of us. Our individual pathways are unique but we must each undergo initiations of the Collective that lead us from folly to wisdom.
As we focus on the Archetypal realm, big life dream images may emerge and be integrated as we invite imagination, dreams, music and story.
Be prepared for an opportunity for powerful transformation and connecting with your own soul as you engage with the Tarot in this unique online series.
EVA RIDER MA, LMFT is a Boardmember of Depth Psych Alliance and a licensed Jungian Depth Psychotherapist, workshop leader, group facilitator and lecturer. She has taught grad classes at JFK U in Jungian Psychology, Dreamwork and Myth, and in US and Canada on "Jung, Alchemy and Hermetic Tree of Life," "The Fool's Journey in Tarot," "Fairytales and Dreams," Sacred Geometry and Divination
Eva holds degrees from McGill University and JFK in Clinical Psychology. She has worked extensively with Marion Woodman and Mary Hamilton (movement) Leadership Training, and holds certifications in Hypnotherapy, SoulCollage®, and Movement-Expression®. She is currently completing certification in TRE® (Trauma and Tension Release)
CLASS DATES (recorded for all registrants)
Class 1: On-demand video coming soon. View an excerpt
Oct 8, 15, 22, 29
Nov 12, 19
Dec 3, 10, 17
COST
Alliance members
$199 by 9/21
$225 after 9/21
Non-Alliance
$225 by 9/21
$249 after 9/21
Sample Eva's teaching style through this past teleseminar on Jung, Alchemy and the Tree of Life.
The Fool's Journey
Archetypal Patterns in Tarot on the Road to Individuation
Webinar  April 1st; at 5:30-7pm PT
Registration at www.Depth Psychology Alliance.com

   "If the Fool would persist in his folly, he would become wise" – William Blake
An Introduction to the 22 keys of the Major arcana of the Tarot. A Depth psychological exploration of this profound system of images can reveal the soul's Initiatory pathways towards wholeness and its embodiment in the World Soul or Anima Mundi.
Time:
April 1, 2016 from 5:30pm to 7pm




Location: "Online or on the phone—Times listed are PST"




Event Type: Video webinar—times listed are us. pst


Organized By: Depth Psychology Alliance and Eva Rider M.A.

Snow White & the Seven Dwarfs
An Alchemical Guide to Reclaiming SELF
 "Fairy tales are the purest and simplest expression of collective unconscious  psychic processes. Therefore their value for the scientific investigation of the  unconscious exceeds that of all other material. They represent the archetypes in  their simplest, barest, and most concise form." ~ Marie Louise Von Franz  'Interpretation of Fairy Tales'
Entering into the heart of this beloved fairy tale via multi-directional pathways: We will exploring alchemy, dreams, music and art as they intersect and open our creative expression and deepen insights into the mystery and messages for discovering meaning in our own lives.
 Presenter : Eva Rider M.A.
Talk : Wed. July 22nd 7:30-9:30 pm (alone $30.00 incl HST)
Talk and Workshop : Wed. July 22nd, & Thurs. July 23rd 11:00 am-6:00 pm
($140.00 incl HST)
Location: Silence, 46 Essex St., Guelph, ON
Past Workshops by Eva Rider, MA