Sophia's Sparks: Return of Light in Matter
Re animating the World Soul
Alchemical Pathways to Individuation through the Tree of Life
Now available as complete 11-part recorded course via BetterListen/WisdomFeed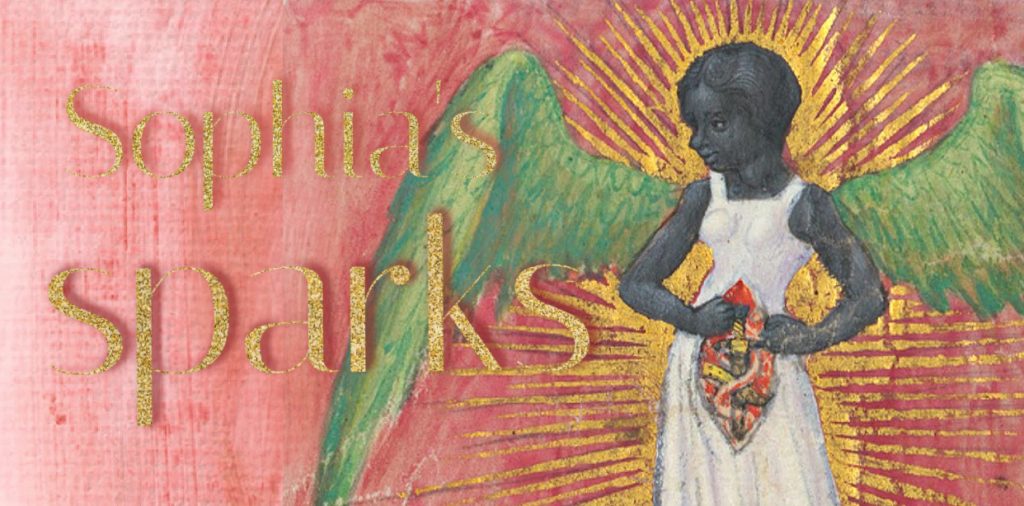 In this course we explore the 11 spheres of the Kabbalistic Tree of Life and work with its correspondences linking Cosmos (Astrology), Psyche (Dreams), and Matter (Alchemy). Inviting dreams and engaging through art, ritual, music, movement and discussion, we form an interactive healing community and create a Temenos in these times of immense personal and collective Transformation.
Drawing from the wisdom of C.G. Jung and Marion Woodman and others as well as ourselves, we will make the journey together to embody the Spirit of Wisdom, Sophia, as she awakens in ourselves and the world we inhabit.
This course is pre-recorded and can be taken anywhere in the world. 
This course can be taken as Part II of The Mystic Fool / A Fool's Odyssey or it can be taken on its own.
Now available as complete 11-part recorded course via BetterListen/WisdomFeed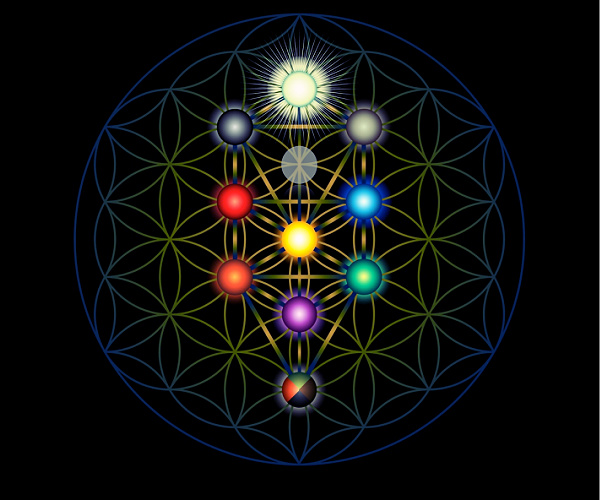 Sophia's Sparks: an Introduction
"If a woman becomes aware of her chthonic energy, she may feel herself resonating with the barbaric shadow energy of her father or mother. If she can own that destructive energy in herself, eat deeper of the apple of the Tree of Knowledge, she will no longer think of herself as sweet and innocent. Then her unconscious, free of the repressed darkness, can release its full flight… If she can connect to the survival energy in the lowest chakra, and through meditation send its roots deep into the center of the earth, feel herself solidly planted, then that grounding becomes the necessary base for the Light which she is capable of receiving. Stretching to her full stature, with feet firmly rooted in the earth and head receptive to the sun, her heart opens to the Tree of Life". –Marion Woodman, The Ravaged Bridegroom, p. 204
At this Kairos moment of the great epoch shift into the Age of Aquarius, we find ourselves in the throes of a birth canal of unprecedented expanse. It is a time of both danger and opportunity in every area of life as the planet and all her inhabitants hang on a precipice between life and death. The call to reclaim the Self in service to life is echoed throughout the World. This is a call to join together in community to rekindle the sparks of the Feminine Soul so long exiled from our world. In engaging in the study of the Gnostic Sophia (Wisdom), we are initiated into new pathways in our unique Individuation journeys. Descending through the Tree of Life through the sacred vessels (Sephiroth), we enter into a study of the alchemical processes inherent to the Soul's journey to reclaim ourselves as stewards in service to healing both in our personal and our collective selves. In this 22 week interactive journey we study the spheres of the Hermetic Tree of Life and their correspondences in Astrology, Alchemy, Tarot and through imaginative inquiry, we link Cosmos, Psyche, and Matter for the return of the Living Sophia in the World Soul, the Anima Mundi.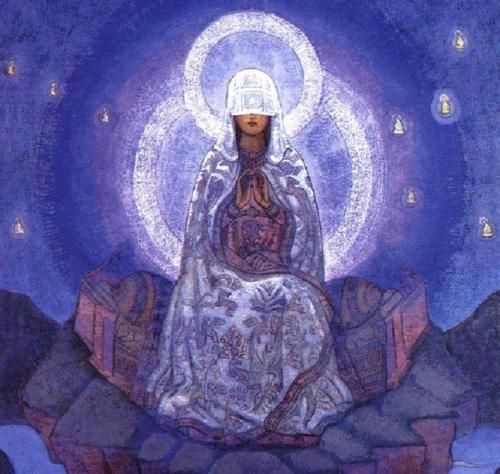 The Mother of the World, Roerich
Available now as complete 11-part recorded course via BetterListen/WisdomFeed